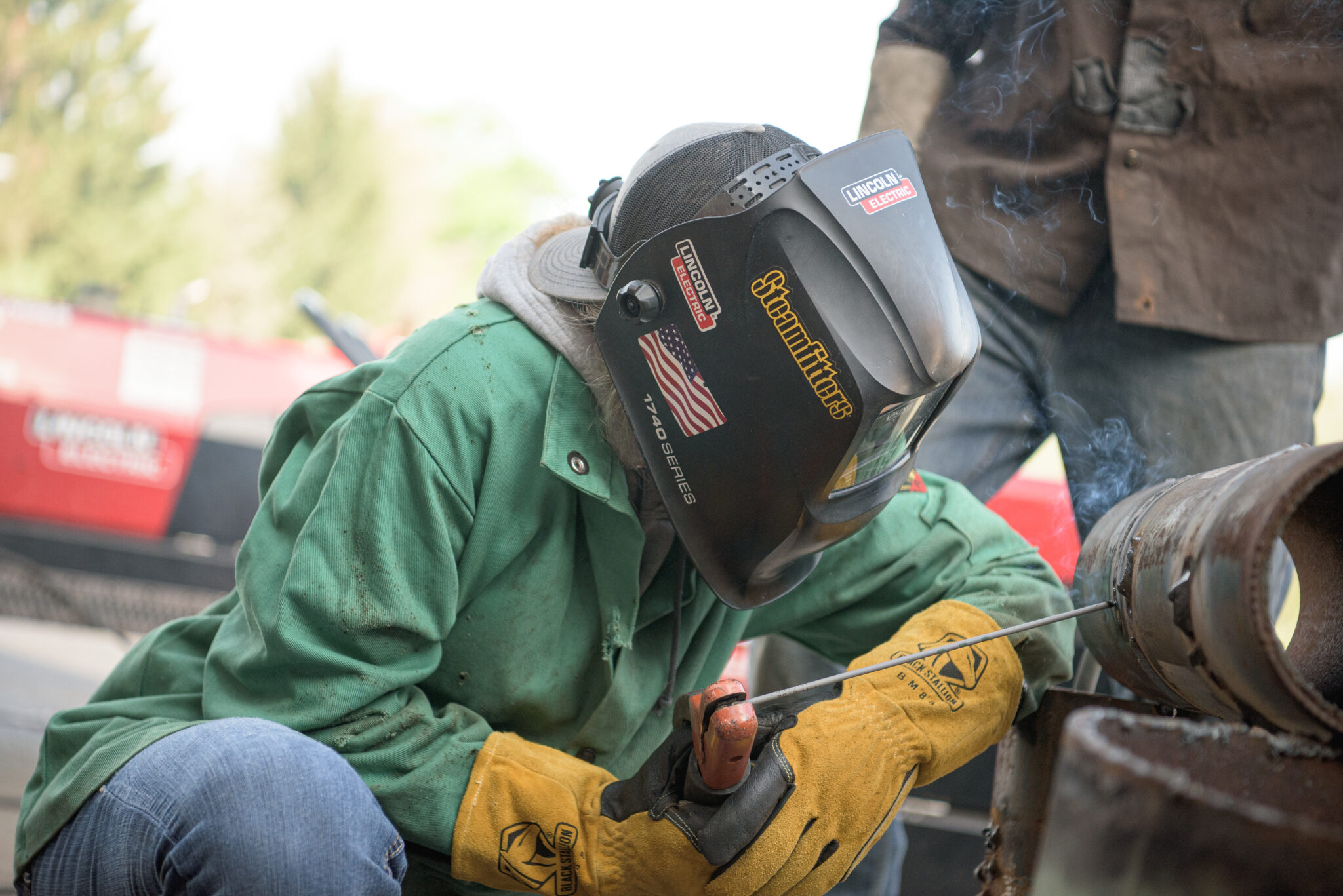 About This Course
The Crawford County Career & Technical Center offers a variety of adult evening programs throughout the year.
Courses Available
Welding I/II/III – FULL
October 24 – November 16
Tues & Thurs (6-9 pm)
Instructional hours: 24
$260 / $290
Basic Electrical Wiring/Circuitry
October 10 – November 16 – Postponed – Start Date TBD
Tues & Thurs (6-9 pm)
Instructional hours: 36
$275 / $300
Uniquely Abled Academy
August – January
Mon – Thurs (3:30-8:30 pm)
Instructional hours: 405
Cost:  TBD
GD&T
Dates:  TBD
Tues & Thurs (6-9 pm)
Instructional hours: TBD
Cost:  TBD
Basic Blue Print Reading
Dates:  TBD
Tues & Thurs (6-9 pm)
Instructional Hours:  TBD
Cost:  TBD
Job Related Certifications
ServSafe® Food Safety
Dates and cost TBD by instructor. Call (814) 724-6024 ext. 202 for a referral.
PA State Vehicle Inspection
Dates:  October 23 through November 9
Mon, Wed, & Thurs (5-8 pm)
$225/$265, $40 for additional categories.
CDL Training
Crawford Tech CDL Training, utilizing CNB Wagner Enterprise. Click here or call (814) 755-3100 for more information.
Registration
Secure your seat in class by printing off the online application, filling it out, mailing it in, or dropping it off in the Main Office at Crawford Tech with payment, or you may pay with a credit card.
Sign-up @ Crawford Tech
September 7 (Thur) and 12 (Tues), 2023 from 1:00 to 7:00 pm, or call (814) 724-6024, extension 210 or 202 to schedule an appointment for more information.
Unless otherwise noted, all classes run from 6 pm until 9 pm
All courses are contingent upon a minimum enrollment of six (6) participants.
*Resident Tuition is based on if the student lives in the Crawford Central, Conneaut or PENNCREST School Districts.  If the student lives outside these school districts, they will be charged the non-resident tuition.
Course Descriptions
Welding I / II / III
Welding I / II / III students will be introduced, and continue on where they left off in previous experiences, to the basics of welding.  Students will be required to listen to the safety procedures that must be followed when beginning to weld, and also the basic theory of how a welder works.  Students will be introduced to welding using stick, MIG and TIG welding techniques.  Students will have an understanding of how to set up a stick, MIG and TIG welder, how the speed and heat controls work to their own specifications to produce an accurate weld.  Students are to provide their own protective attire:  long-sleeve shirt, long pants (jeans), welding gloves, basic welding helmet, safety glasses and work shoes/boots.  Limited items are available to use if there is a financial hardship, but are on a first come first serve basis.
Basic Electrical Wiring/Circuitry
Students will gain a basic understanding of residential wiring.  Goals of the course are to instruct and guide students through wiring circuitry in their home from the main panel to outlets and switches.  One, Two and Three way switches will be taught as well as how to wire receptacles.  Students will gain knowledge on types of wire and when to use certain gauge wire for application purposes.
ServSafe Food Safety
ServSafe is a food and beverage safety training and certificate program administered by the National Restaurant Association. The program is accredited by ANSI and the Conference for Food Protection. Sanitation certification is required by most restaurants as a basic credential for their management staff.  Dates and times for the course are to be determined by the instructor.  For a referral to the instructor please call 814-724-6024 ext 202.  The Adult Education coordinator will give you the information you need to contact the ServSafe instructor.
PA State Vehicle Inspection Class
Pennsylvania requires vehicle safety inspections to ensure that vehicles are maintained for safe operation.  Yearly Safety Inspections can prevent vehicle failure on the highways and crashes that may result in injuries or death.  Vehicle safety inspections are performed at official PennDOT Inspection Stations (usually a repair garage or a service station with a repair shop).  If you are interested in obtaining your vehicle state inspection license, please call Crawford Tech at (814) 724-6024 for more information.  The cost for the course is $225.00 for a resident and $265.00 for a non-resident.  Please note that each additional category test is a charge of $40.00 (see notes for resident vs non-resident fees on the schedule page).
CDL Training
Get in the Driver's seat today for a better tomorrow!  Potentially earn 35K-40K as a new driver. Local, regional, and national companies hiring now!  This training is offered through CNB Wagner Enterprise.  Combination of Hybrid Online coursework and behind the wheel instruction.  CDL Classes Starting Now!  Please call (814) 755-3100 for more information or to sign up.  Tuition assistance may be available for those who qualify.  Contact CareerLink (814) 678-5050 for more information.  Call Today!
Online Courses
We also work through ed2go to offer online courses!  Want to learn online?  Go to ed2go and search through the hundreds of online courses offered.  Ed2go offers well over 300 Instructor-facilitated online courses @ approximately $100.  It's quick and simple.  All you have to do is search the classes offered, then pay directly through ed2go and start your classes!  Learn at times convenient for your hectic schedule!
Crawford Tech in the past has been a host site for NPRC.  Many individuals in our community attend distant learning college classes to further their college career.  Brochures for course offerings are available in the school office, on the NPRC website, and also through the NPRC coordinator Regina Russell at (814) 230-9010 or rrussell@rrcnpa.org.
High School Equivalence Preparation
IU5 Adult Education and Career Readiness can help you earn your high school diploma by preparing you to take either the GED® or HiSet® exam. Passing either of these tests in Pennsylvania will earn you a Commonwealth Secondary School Diploma (which is 100% real and is exactly the same as a normal high school diploma). You'll receive help to prepare for the four exam subject areas: Language Arts (Reading/Writing), Math, Science, and Social Studies. You'll also learn test-taking tips and strategies.  As an added bonus, if you meet certain attendance and testing requirements, you may be eligible for a scholarship to take your exams for free!  Go to  the Northwest Tri-County Intermediate Unit 5's website or call (800) 461-6711 for more information.
Pennsylvania Diplomas and Transcripts for the GED test or HiSET exam
Effective October, 1, 2016, all Pennsylvania high school equivalency diplomas and transcripts for the GED test, HiSET exam, as well as those awarded through the 30 College Credit Option, will be handled by DiplomaSender. To request a copy of a transcript, diploma, or letter of verification of high school equivalency, visit www.diplomasender.com.
Transcripts
Transcripts for past G.E.D. test takers from the Crawford County Career & Technology Center
If you took your G.E.D examination at our school and are in need of TRANSCRIPTS, please click HERE to access them. The Crawford County Career and Technology Center no longer offers GED testing or copies of transcripts for tests taken here in the past.