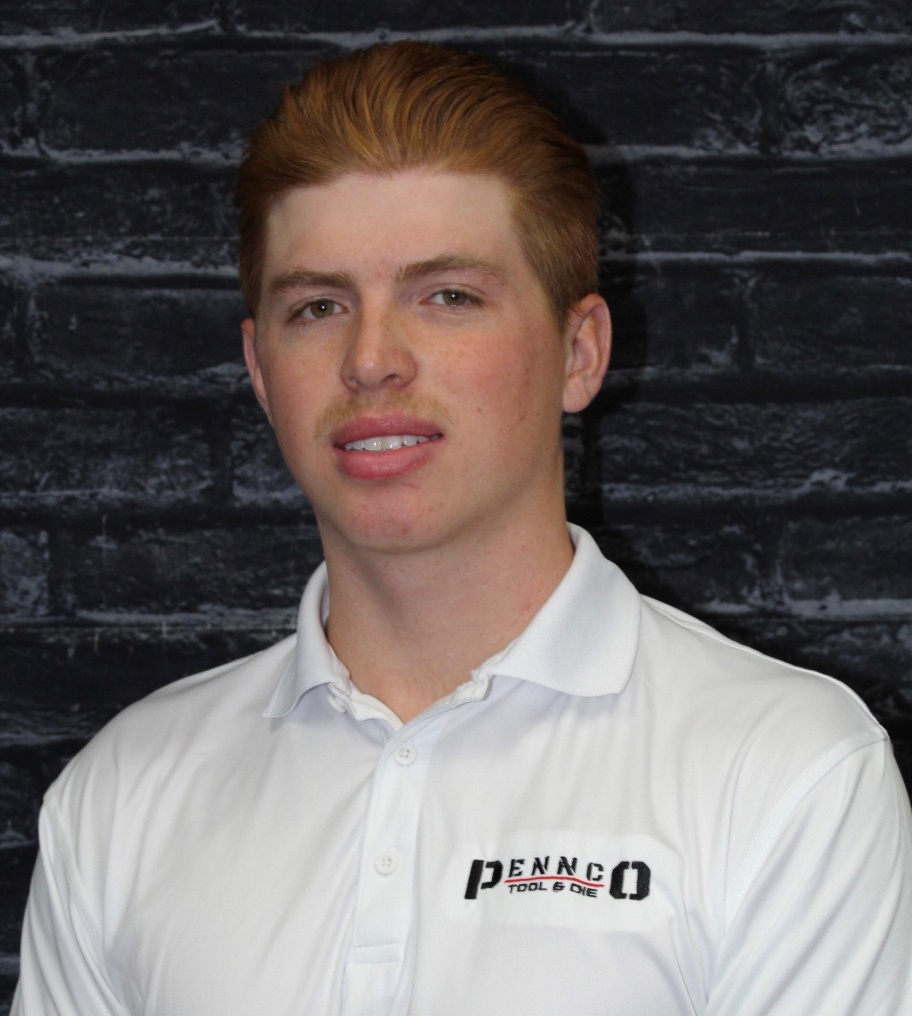 Why did you initially decide to apply for Drafting & Design Technology?
I initially applied for tech because I enjoyed hands-on learning and I knew tech had a lot to offer with the career that I wanted to pursue. My motivation for attending was knowing that someday I would be taking over my dads Tool & Die business here in Meadville and the experience that I could gain from tech would really help me get my feet in the water.
What experiences do you remember most from your time at Crawford Tech?
I had a lot of good memories at tech. One that sticks with me today was the battlebots team we created. My instructor John Brown pulled together a group of students, and together we created a battlebot and competed in 2016 and 2017. Being a part of this team taught me how to apply of a lot of the skills we were learning in class. It also taught me a lot about teamwork. It created a work-like environment where we were working together to solve new issues every day. On top of this, we ended up winning "coolest bot" and "best engineered" which are the two trophies we were shooting for. We always looked forward to when we were dismissed from our high school to go over to tech, knowing we were able to do things we enjoyed.
Can you talk about your instructor and how they had an impact on your career path?
My instructor at tech was great. He taught me so many things that I still use to this day. He was always there to walk us through problems and made sure we understood what we were working on. He also connected with us on more of a personal level which made us feel comfortable with asking for any help. To this day I am still in touch with my instructor and I know I could call him any day to ask for help on anything or even just to catch up. Due to the relationship with my instructor, I am also now on the advisory committee for Drafting and Design program and attend meetings regularly to provide relevant feedback on how the program is comparing to industry standards.
What was your education and career path following graduation?
After graduating tech, I attended Robert Morris University for a Business Management Degree and a minor in Supply Chain Management. I then used my degree to begin working at Pennco Tool & Die.
Tell us a bit about what you are doing in your career?
I am currently working for my family business here in Meadville. At Pennco Tool, I'm on the management side of things. Everyday I am applying the things I learned in Tech and helping our company get up to date with the new and improved ways of doing things. Currently, I am in charge of sales, subcontracting and new business development.
If you could share a piece of advice to students who are considering applying to tech, what would it be?
I personally have graduated from tech and from college. I know that tech may not be for everyone but at the same time neither is college. I believe that tech will give any student the chance to get a good job right out of high school. Times are changing nowadays and every business is beginning to hire younger kids right out of high school. With the knowledge you will gain from tech you will be able to get out of high school and hit the ground running with whatever field you may have chosen.